Jewish Future Pledge
The Foundation of the Greater Miami Jewish Federation is proud to partner with Jewish Future Pledge, a worldwide movement working to ensure that vibrant Jewish life continues for generations to come. No matter your age or your net worth, the Jewish Future Pledge is for you. It calls on all Jews to commit that from the charity they leave at their passing, at least half is earmarked to support the Jewish people and/or the State of Israel.
Together, The Foundation and Jewish Future Pledge will advance a shared vision and commitment to ignite a surge in Jewish pride, spark critical intergenerational conversations about Jewish values and proliferate a culture of legacy giving.
Join Us — take the pledge today!
Right now, there is an unprecedented opportunity to secure the funds necessary for a vibrant Jewish future. Over the next 25 years, a mind-boggling $68 trillion will transfer to the next generation, with $6.3 trillion allocated to charity. We estimate that 20 percent of this allocation or 1.26 trillion charitable dollars will be given from Jewish donors.
By taking the Jewish Future Pledge, you can help ensure that more than $600 billion is set aside for Jewish causes when wealth is transferred from this generation to the next.

Together, let's pledge to make a difference now and into the future. Learn more.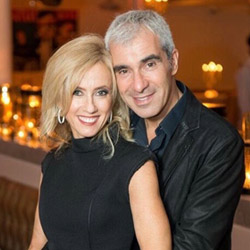 Martin & Julie Franklin
Coral Gables, FL
We Signed Because...
"Caring deeply about Israel and the Jewish people, we live life with intention, based on strong moral and ethical values, and believe it is our responsibility to secure a Jewish future in Israel and the Diaspora, for generations to come. "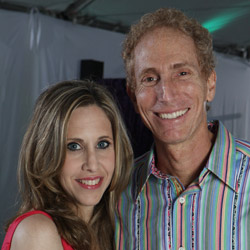 Bob & Michelle Diener
Miami, FL
We Signed Because...
"This pledge is to show our family's commitment to a strong and vibrant State of Israel and Jewish community worldwide for multiple generations. We encourage others to join us in preserving and strengthening our heritage."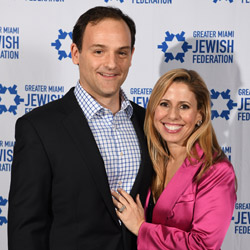 Michelle & Matan Ben-Aviv
Miami Beach, FL
We Signed Because...
"We believe that we need to raise our children with the understanding that helping the Jewish people is our top priority. By signing this pledge, we are demonstrating our commitment to the continuity of the Jewish organizations that help keep our community vibrant and strong."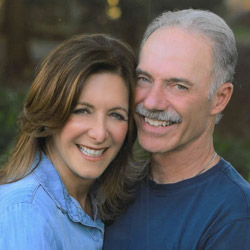 Steve & Nadine Foldes
Miami, FL
We Signed Because...
"Providing financial strength to our future Jewish generations is the privilege and responsibility of what we have been given. Providing resources to Jewish organizations about which we care and Israel through the Jewish Future Pledge is the most significant way we can continue the task of what many of us have dedicated our lives to do - assuring the current and future well-being of the Jewish people."
When you choose to partner with the Foundation of the Greater Miami Jewish Federation, we will ensure that your legacy plans are followed.
SHARE YOUR STORY
Taking the pledge is an opportunity to talk to your family and friends about the values you hope to leave behind, and why the Jewish future matter to you. Share this important commitment - our resources can show you how.
Are you ready to learn more or start a philanthropic conversation? CONTACT US